Balloons are so versatile... they come in a massive range of colours, prints, shapes and sizes.
They can be fun, frivolous, classy and classical... Quite simply, they can be AWESOME
​
Balloons make great gifts for young and old and everwhere in between.
They make great decorations, they float, the twist, they come in an enormous range of colours and styles. They can be lit up, tied down, filled, distorted and polished... but most importantly they make everyone smile.
​
From visiting sick friends or rellies, celebrating a special event or trying to help someone find their missing smile, or just to say 'I love you' ... balloons can say it all.
​
Collect your balloons or have them delivered( local delivery free). We can surprise your special someone at home or at work ... your call.
​
A vase of balloon flowers make the perfect gift. Balloon flowers are even better than those growing in the garden, as they always in season and available in your choice of colours.
It's easy to vary the sizes of arrangements... anything from a single rose in a vase.. to a massive bunch of flowers in a golden basket... Can be made to suit your budget and taste.
​
Rainbow Faces introduce the Twist & Float. A gift arrangement comprised of a twisted balloon sculpture + a helium balloon bouquet.
There are so many different combinations of balloons to choose from:
plain/pearl/printed latex, plain or printed foil, bubbles.... in your choice of colours, and themed to your event.
Balloon sculptures are great for so many reasons.
They make an excellent gift for that person who is difficult to buy for.. you only need to think of their favourite sport, movie, tv show, book.... the only limit is your imagination.
Balloon sculptures can also make great table centrepieces or a special feature piece and your event.
Get the easy WOW!!! decorate with balloons. Arches, columns, centerpieces.. dress up your event with air filled or helium filled balloons.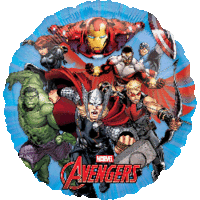 Add an extra level of WOW to your balloon bouquets with a themed foil balloon or bubble... long after the latex balloons stop floating these guys will be still bobbing along.
Our 12 days of Christmas